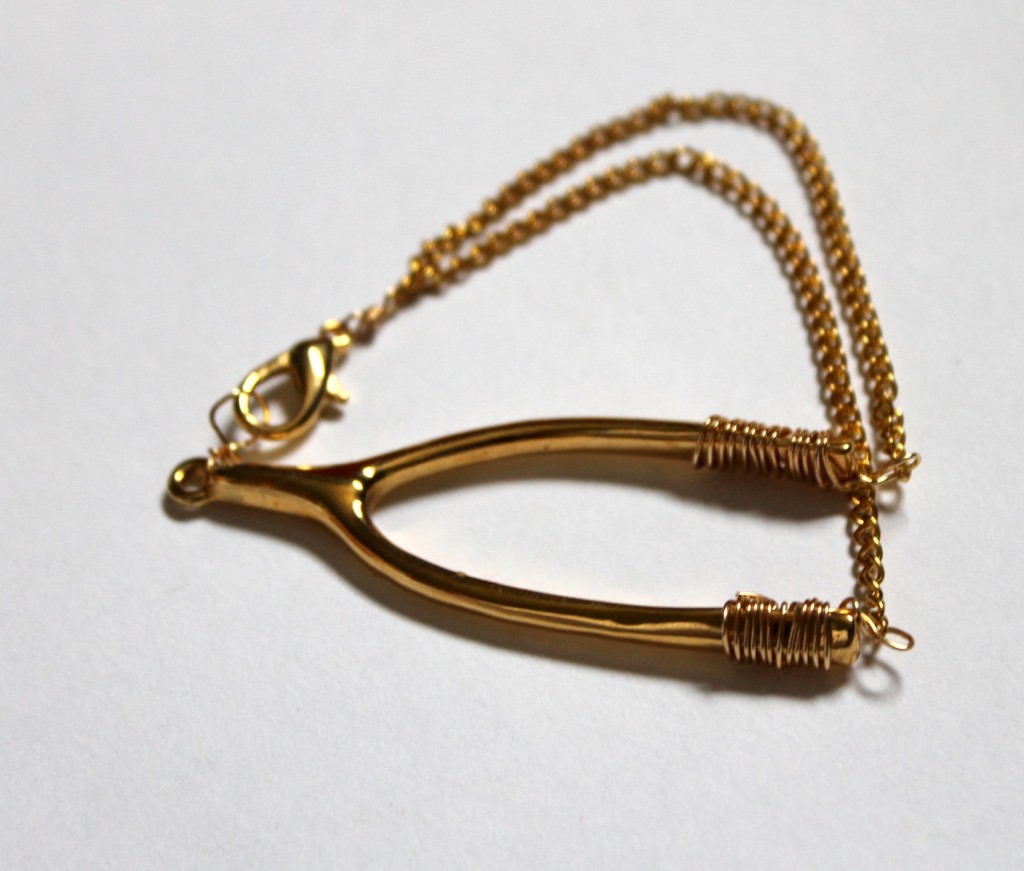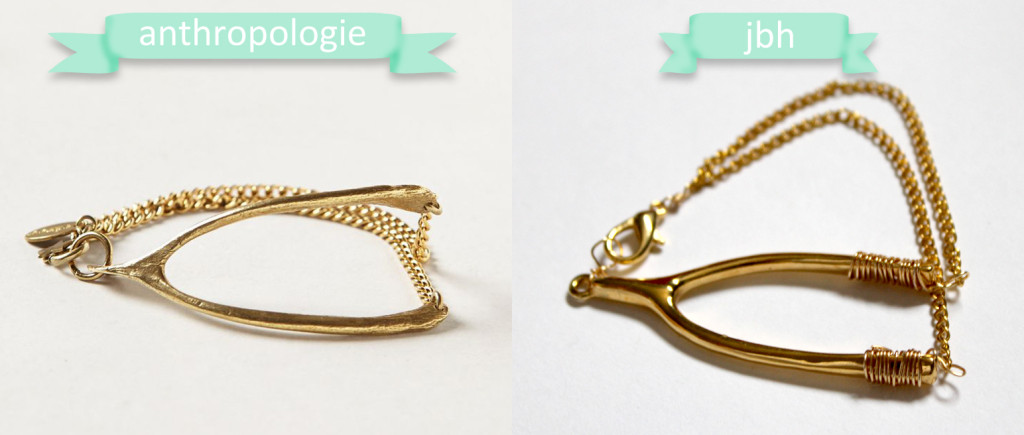 For this project you will need:
1 wishbone charm or pendant – I found mine at a flea market for $1
wire – I used 24g
enough chain to span your wrist twice
a lobster clasp
round nose pliers
wire cutters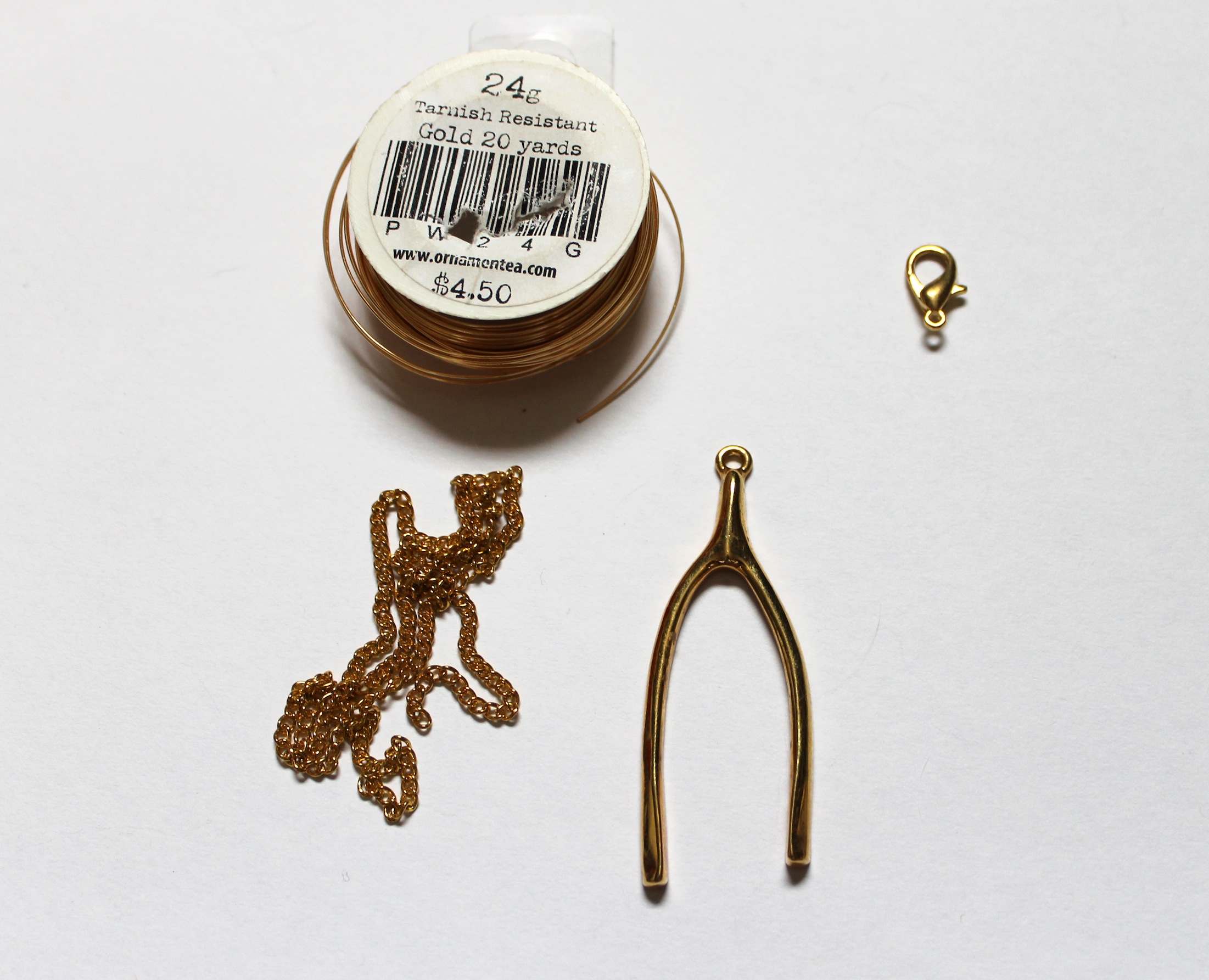 1. Measure a length of chain to go around you wrist twice, then fold it in half. Cut a 3″ piece of wire.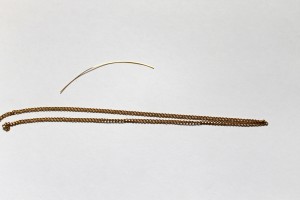 2. Thread the wire through the link of chain at the middle.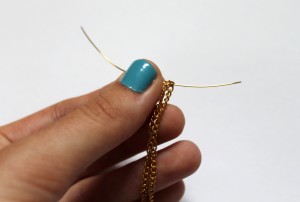 3. Use your round nosed pliers to make a wrapped loop with the wire.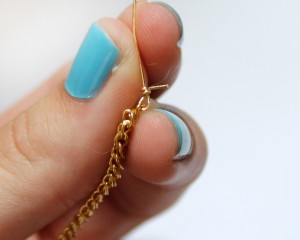 4. Thread your clasp onto the wire, and make another wrapped loop to secure it. Trim the excess wire.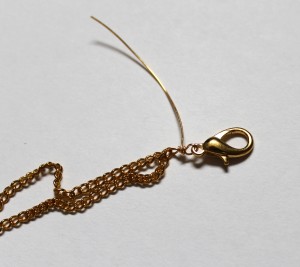 5. Cut a 7″ piece of wire to wrap around one end of the wishbone. Wrap the wire over itself, like shown, to secure it.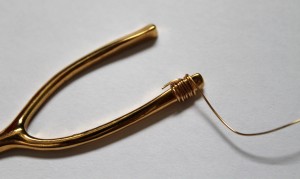 6. When you reach the end, thread the wire through the last link of one side of the chain bracelet.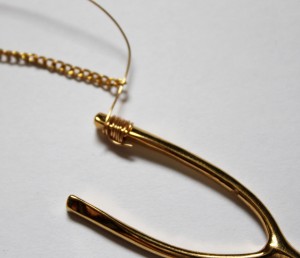 7. Secure the wire to the chain with a wrapped loop.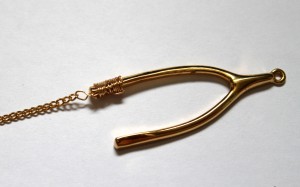 8. Repeat on other end of the wishbone.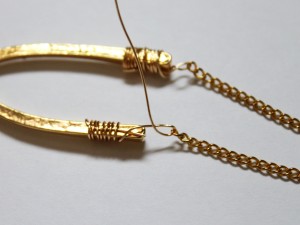 9. If you don't have a large jump ring (I did not), make a large wrapped loop through the top of your wishbone for your clasp to go through.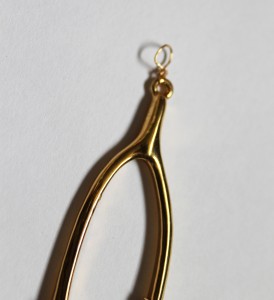 Done!